Treatment with the fat-away-syringe in Berlin
The number of treatments depends on the size of the fat areas to be treated. For example, a double chin treatment usually takes two to three sessions.
The speed of the intervention is of particular advantage. The outpatient application takes between 15 and a maximum of 40 minutes, is carried out without anesthesia and does not require any follow-up treatment. As a rule, normal everyday life can be continued without any problems immediately after the treatment. In the case of facial treatments, however, the reddening or swelling of the skin that may last for several days should be considered. Would you like to know more? Contact us!
Fat pads on the stomach, legs and buttocks are not only a problem for women. Men too have to struggle with fat accumulations who do not want to go way despite a healthy diet and exercise. So-called injection lipolysis is possible to treat excessive fatty tissue, which gently and effectively provides relief.
Areas to be treated:
Double chin
Upper arms
Stomach
Hips
Knees
Buttocks
Advantages
Stubborn deposits are treated with the greatest care at Perfect Skin Berlin with the fat-away syringe. The latest preparations are used. Severe swelling and pain immediately after the treatment are perceived much less strongly. After about 4 weeks you will see the first result.
Fat way syringe in Berlin Mitte
quickly and efficiently
has a reducing and tightening effect
less pain and swelling
What does this treatment cost?
Fat way syringe
Double chin

119 EUR

Stomach

299 EUR

Knee

249 EUR
What should I do after the treatment?
It is important to drink plenty of water or unsweetened liquids after treatment. We also recommend a healthy diet rich in vitamins. You should also avoid alcohol in the beginning. After about three days you can start your sporting activities again. The Perfect Skin Berlin team will show you a specific massage that you can perform to stimulate the lymph flow, or you can come to the instituteLymphdrainage for a supportive lymphatic drainage.
How does the treatment work? Is it painful?
After a detailed anamnesis, the treatment can start. First, the area to be treated is drawn, cleaned and disinfected. The preparation is injected into the treatment area at small, regular intervals with a very fine needle. Immediately afterwards you will feel a slight pressure from the beginning swelling. There may also be reddening or a bruise. The Perfect Skin Berlin team will show you a massage that you can perform over the next few days to stimulate the lymph flow.
How many treatments will I need?
The number of sessions depends on the initial findings. Between 1 and 5 sessions with an interval of 6-8 weeks are recommended.
Vorher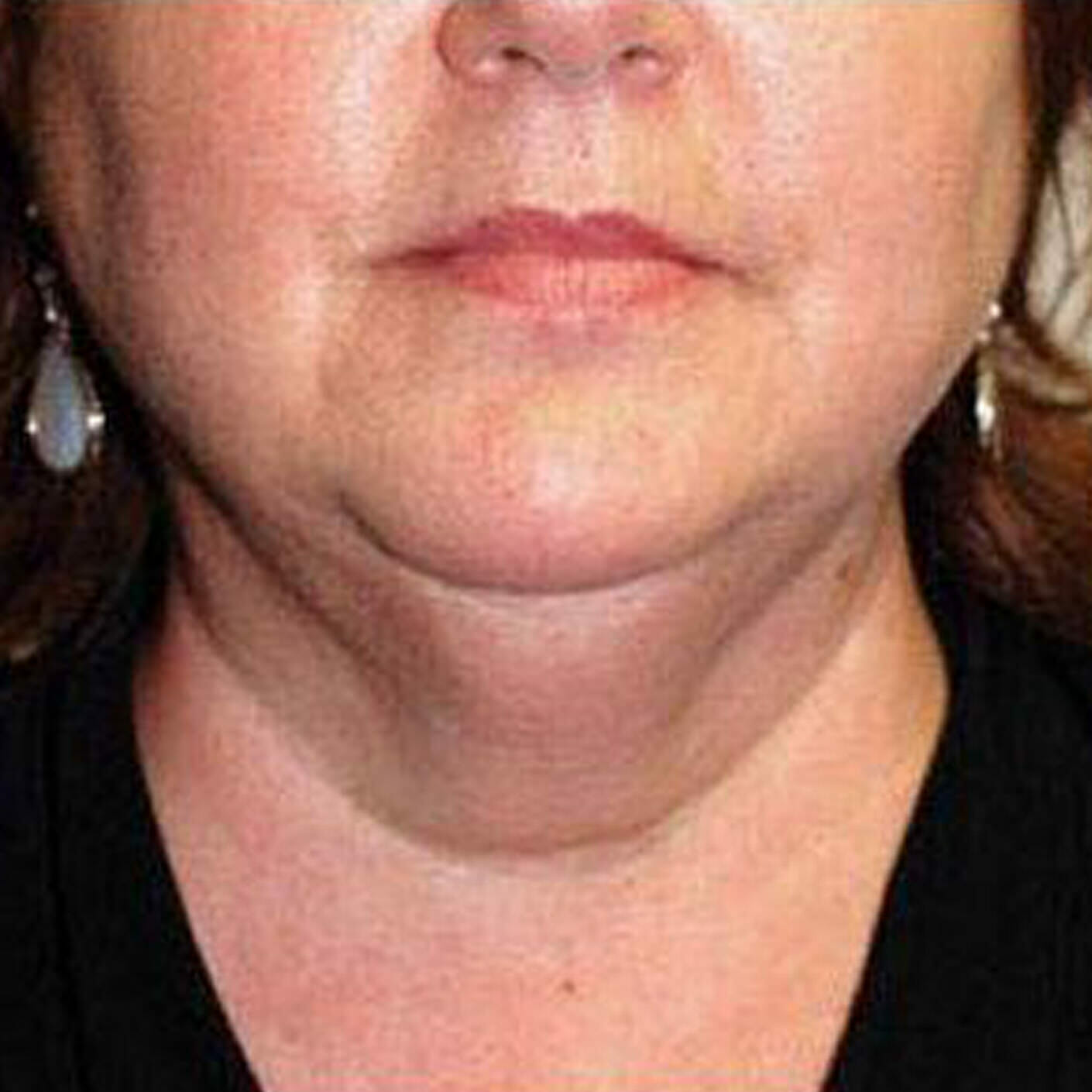 Nachher