Building up collagen with Radiofrequency (RF)
With increasing age our skin loses its elasticity. It feels like it's got a size too big. Loss of volume and the associated shifting of the tissue often cause frustration and change one's self-esteem. Now it is high time to tighten the loose collagen fibers again.
The "shrinking effect" tightens the connective tissue
During treatment with radio waves, the water molecules in the skin are made to vibrate. This creates friction in the different layers of the skin and, as a result, targeted warmth in deep layers. The skin experts at Perfect Skin Berlin use professional measuring methods to check the exact degree of warming of your skin. The "shrinking" effect takes place between 40 and 42 degrees of warming. Expanded collagen fibers contract again. The connective tissue is strengthened and tightened. You will feel this process as a slight, pleasant warming. At the same time, the subcutaneous tissue is stimulated by the formation of new collagen, wrinkles are smoothed and, above all, the tissue becomes firm and plump again. Radiofrequency is the perfect treatment for sagging contours on the cheeks or generally slack skin.
Advantages
The radio frequency tightens the connective tissue of your skin gently and sustainably. The treatment itself is very pleasant for her. You can relax on our comfortable lounger. You just feel a little warmth. Immediately after the treatment you will feel a firmness and earlier contours appear. For the perfect result, we recommend three treatments every two weeks.
Radiofrequenzy
painless tightening
long lasting result
pleasant treatment
Radiofrequenzy
Face

160 EUR

Neck

80 EUR

3-course treatment face

420 EUR
Is the treatment painful?
During treatment with radio waves, the skin is controlled and slowly warmed up over a period of time without pain. This reactivates slackened collagen fibers. You only feel a small warming effect. The skin experts from Perfect Skin Berlin use a special measuring device to precisely monitor the heat development of your skin.
How does the treatment work?
After thorough cleansing of the face, the Perfect Skin Berlin team performs a microdermabrasion The old flakes of skin are removed. Now the skin is optimally prepared for the radio frequency treatment. A layer of gel is applied and then the skin is heated in a targeted and controlled manner with the radio frequency applicator. You feel a pleasant warmth in your skin. The correct temperature development is checked with a special measuring device. If the skin is sufficiently warmed up, you will be given a relaxation mask.
How often should I do the treatment?
The Perfect Skin Berlin team recommends a 3-course treatment every two weeks.
Vorher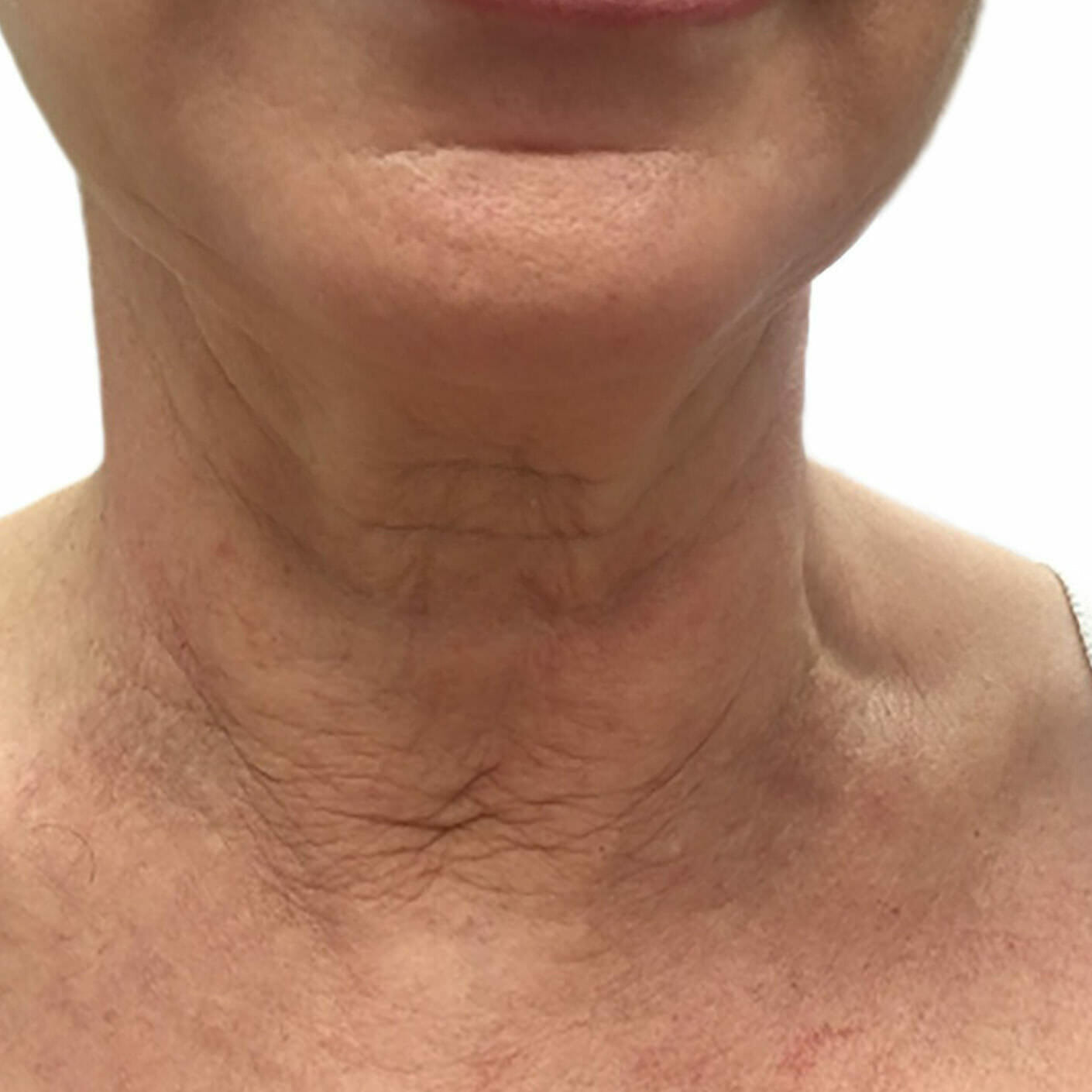 Nachher